Services We Offer
Simple to complex website edits, including text, images, colors, and more
Malware removal, fixing site that is down
Security updates to make site more secure
SSL certificate installation
Add Google Analytics to see visitor stats
Domain name transfers & DNS updates
Hosting
Backups
Blog creation or updating
Software updates to latest versions
Mobile optimization
Many more, just ask!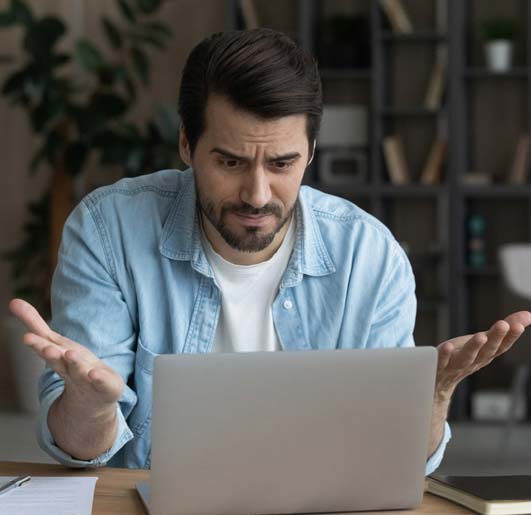 Does your website need an update? Have you not touched it in years? Does it still show old employees, locations, etc. that have since changed? Have you tried to make edits to your website in the past, and it was a painful process that just left you frustrated?
We're here to help – we can take care of all website maintenance services, ranging from a simple text edit up to complete website redesign. We can fix your site if it's down, remove malware, make it run faster, more securely, and look the way you want it.
If this is what you're looking for, then contact us so we can start solving your problems fast. After a quick and easy initial meeting to go over your issue and identify your needs, we'll take it from there and let you know when it's done. We can even do everything via email if you prefer – just let us know and we'll reach out to you as soon as possible.
Packages
Interested in ongoing website maintenance packages that can take care of all your website needs? We offer monthly website maintenance packages that include many different services bundled together at a lower price than they would cost separately.
Silver
Services included:
All Bronze services, plus:
SSL certificate installation/renewal
Google Analytics setup
1 hour of edits per month included
All edits beyond 1 hour per month charged at $100/hour
Gold
Services included:
All Silver services, plus:
Domain/DNS setup and updates
One-time SEO review and updates to improve your search ranking
Up to 10 hours of edits per month included
All edits beyond 10 hours per month charged at $50/hour
Bronze
Services included:
Hosting
Security updates and malware removal if needed
Monthly backups
Software updates to latest versions for both server and website
Any website edits charged at $150/hour